Photography Curator: Through Our Eyes Exhibition
In November 2022 I was selected to take part in the Grimsby Creates Trainee Producer programme, a professional development programme consisting of workshops, training and a paid 10-day work placement. I was partnered with Our Big Picture, a not-for-profit arts organisation based in Grimsby focusing on Arts, Heritage and the Community.
During the work placement I curated a photography exhibition, which highlighted 6 emerging women photographers from Grimsby, Cleethorpes, Hull and Lincoln. In a very short space of time and with a limited budget, I used my 10 days to carefully select photographers to exhibit, manage all aspects of artist liaison, research and plan exhibition layouts, provide copy and content for marketing, print and frame work, design exhibition catalogues and postcards, create an accessible large print exhibition guide, and install the exhibition. This wouldn't have been possible without funding from Grimsby Creates, incredible support from Our Big Picture, and the passion and commitment from each exhibiting photographer.
Research by The British Journal of Photography found that "globally, 70-80% of photography students are women — yet they account for only 13-15% of professional photographers". Having studied BA Photography myself, this statistic shocked me, but I wasn't surprised. I hoped that by showcasing the work of 6 emerging women photographers, who all coincidentally studied Photography at degree level, we could play a small role in shifting this statistic. Each of the photographers I selected, who were found through recommendations, social media searches and diving through graduate databases, all created work that fitted to the theme of gender, identity and perspectives of the world.
"A first of its kind"
This was the first photography exhibition to be held at Our Big Picture, and many people stated how they couldn't recall the last time a photography exhibition was showcased in Grimsby. Our exhibition was incredibly well received, gaining positive feedback from the local creative scene and people who had travelled from further afield to see it.
For me, curating this exhibition has proven how important exhibiting photography is and how photography has the power to engage and interest wide audiences, particularly those who may not usually engage with visual arts. I hope to continue being able to showcase contemporary photography in the Humber region, as there is certainly room for more photography focused exhibitions.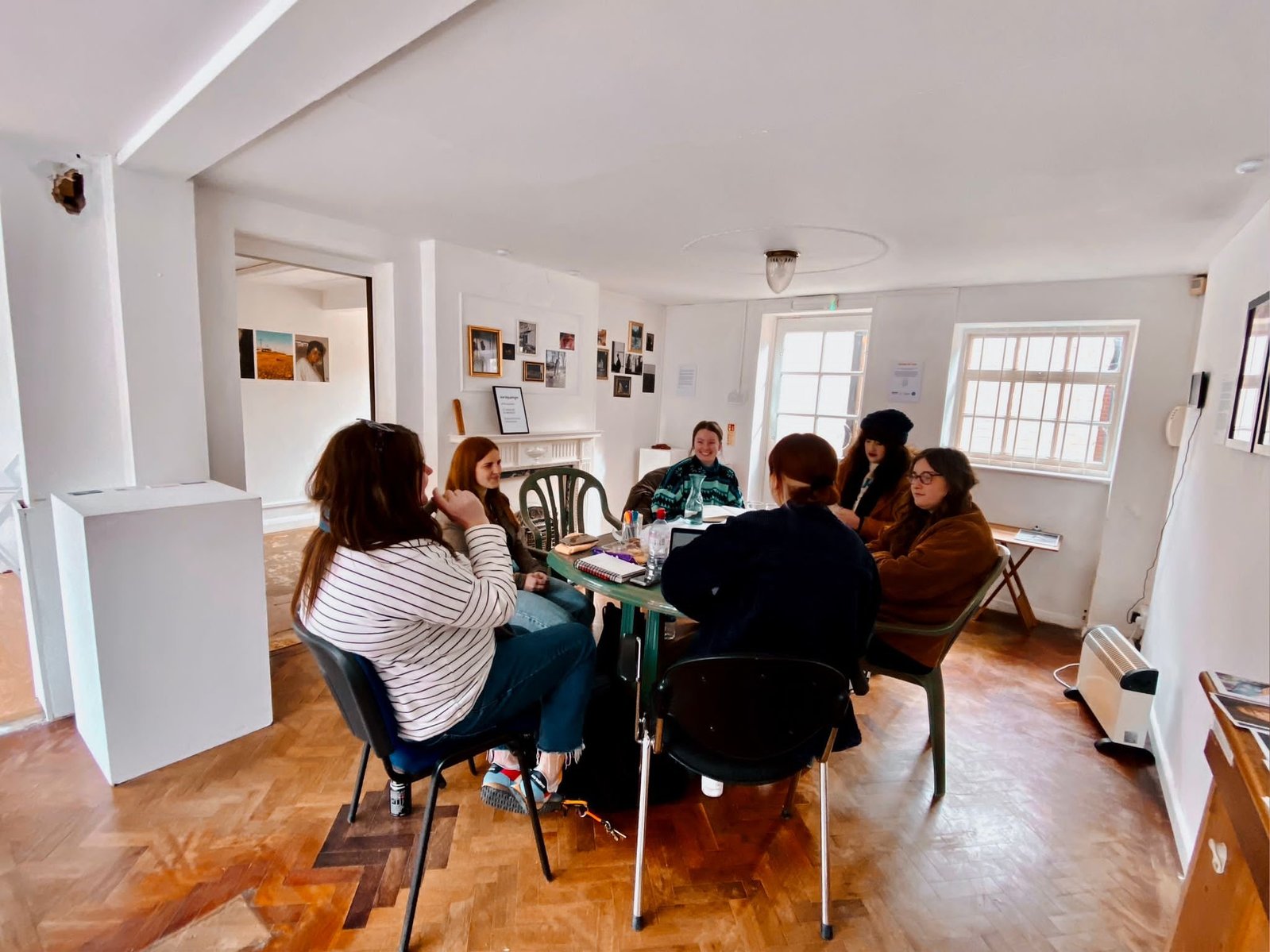 On the last day of the exhibition we held a meet up with the 6 exhibiting photographers to talk about next steps and moving forwards as a collective. We spoke about the barriers we face as photographers, funding, creating a monthly meet up event for women creatives in the region, and the possibility and turning Through Our Eyes into a touring exhibition.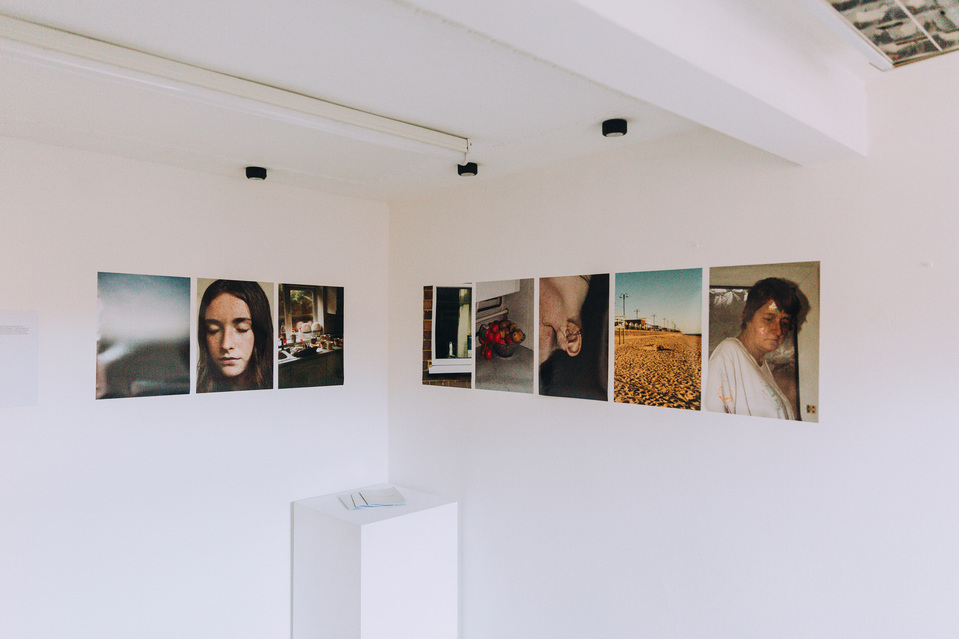 Various organisations, awards, and charities are working hard to champion women in photography, including Women Photograph, Female in Focus, and Hundred Heroines. These are just a few examples of groups that are continually working to diversify photography by raising public awareness, opening up conversations, and celebrating success among women and non-binary photographers. There has been much more emphasis on the importance of hiring, commissioning, and showcasing a diverse range of photographers in recent years. Although representation has improved, there is still a long way to go. Research by Women Photograph suggests it will take decades to achieve full gender equality in the industry.

Through collaboration and community, producing projects with powerful narratives, and more recognised opportunities, women photographers are beginning to gain a better platform to shape the way for future generations.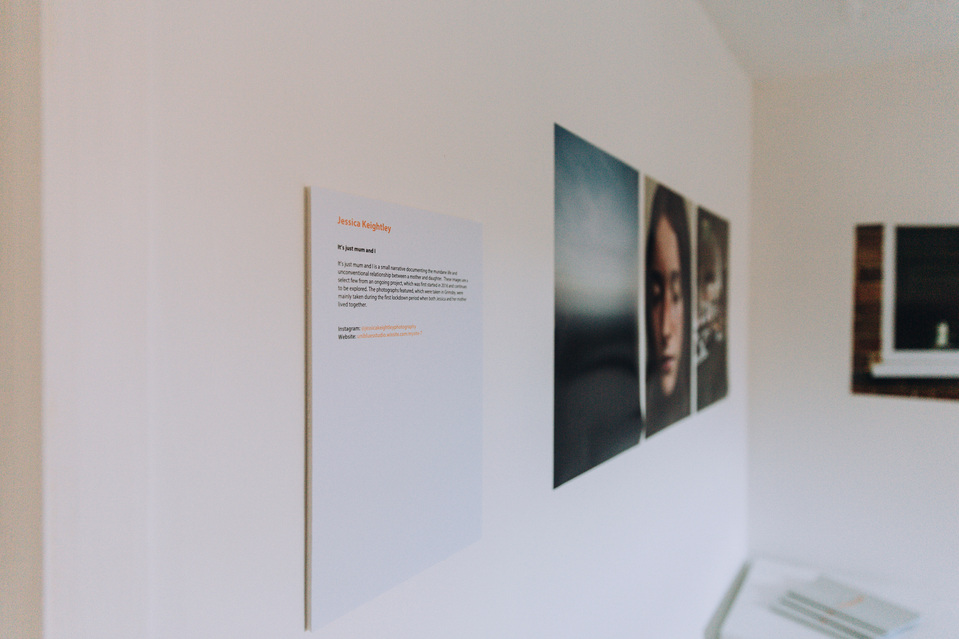 Through Our Eyes was on display from 1st February - 11th March 2023 at Our Big Picture, Grimsby. The exhibition featured work by Anete Sooda, Ellie Coulson, Emma Gibbon, Jessica Keightley, Josephine Banks and Milly Nixon.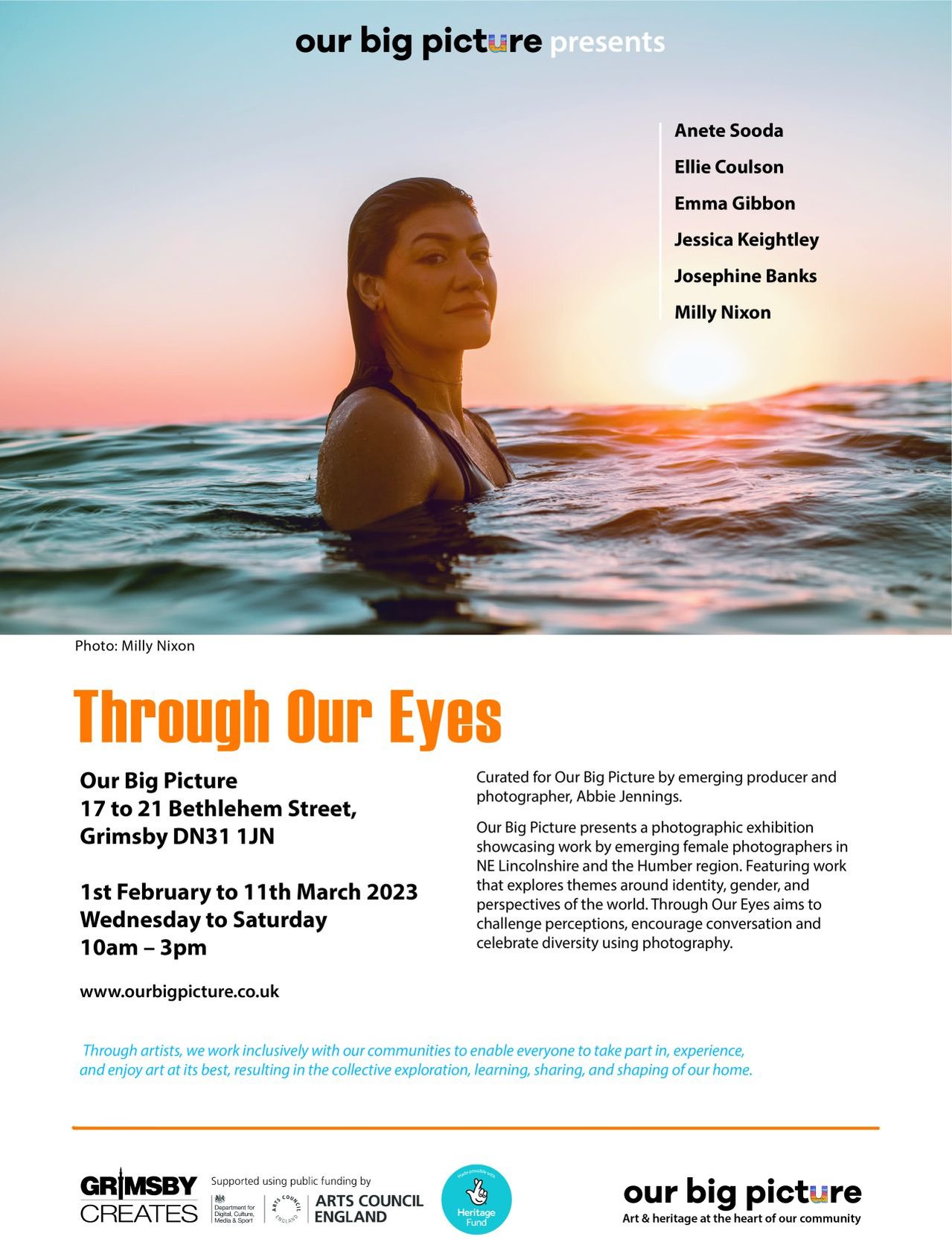 All photographs by Anete Sooda and Emma Gibbon. Poster designed by Our Big Picture www.ourbigpicture.co.uk